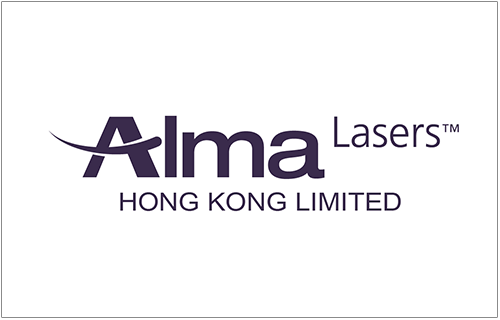 Alma Lasers Hong Kong Limited
ALMA LASERS SURGICAL
Alma Surgical is the new standard in pioneering, smart laser solutions, and the bridge to highly specialized outpatient medical care.

With decades of experience in the development of novel clinical laser applications, our team leads the market in transforming practitioners' needs into product innovation.

From Gynecology, Urology, and Phlebology, to Plastics Surgery, and Dermatology, Alma Surgical's minimally invasive laser solutions provide superior results and reduced treatment time, for safer and more efficient practice and care.

Alma Surgical is a division of Alma Lasers, a global developer, manufacturer and a provider of laser, light-based, radiofrequency and ultrasound devices for aesthetic and medical applications.
ALMA LASERS
Alma Lasers is a global medical technology company that designs, manufactures and markets laser, intense pulsed light and radiofrequency based aesthetic treatment devices used to treat a broad range of skin types and indications.
At the forefront of technological development in the energy-based aesthetic treatment system market, Alma Lasers systems are designed to meet the unique needs of today's practitioners.
Since commercializing its first aesthetic treatment system in 2002, Alma Lasers has introduced multiple systems that work in combination with more than 25 handpieces.
The company's mission is to leverage its technical expertise and in-depth understanding to provide modular, cost-effective and high performance designs for the confident practice of safe and profitable aesthetic medical treatments.